JB                                                          Phone:        

jbgsenior@gmail.com                                    972-533-7092

               Dave                                                        Phone:

dave@texasgoldpro.com                               469-296-8070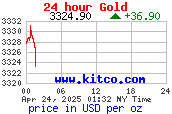 Get 10% more cash for gold, silver, diamonds, & jewelry you sell.  Visit our store today and receive cash FAST.

 To redeem your coupon fill out the appointment form below and indicate what items you would like to sell. Minimum of $100 transaction will apply.   Expires 9/15/17

Cash 4 Your Gold and Silver In 3 Easy And No Hassel Steps 

Tuesday-Friday 10:30 A.M. - 6:30 P.M.

Saturday 11:00 A.M. - 5:00 P.M.

Sunday and Monday Closed

  3751 Main Street Suite 150 B

  The Colony,TX 75056

  Call: JB 469-343-8952

Email: jb@goldprollc.com

Get CASH For GOLD, Silver, Jewelry, Diamonds and Coins ON THE SPOT!

We are the best way to sell your broken or unwanted jewelry, coins, flatware, gold or silver.    Come visit our Main Street location.   Proudly serving The Colony, Dallas, Fort Worth, Lewisville, Denton, Plano, Frisco, Little Elm, and other surrounding areas.

GoldPro Cash4Gold is not affiliated in any way with the national company Cash4Gold.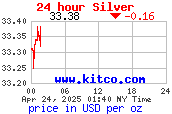 Beauna Vista Marketing Group d/b/a Gold Pro, crafted precious metal dealer.

Registration Certificate #0100953.

Store Address: 3751 Main Street, Suite 150B, TX, 75056

 Beauna Vista Marketing Group d/b/a Gold Pro is regulated by the Office of Consumer Credit Commissioner

 2601 North Lamar Boulevard, Austin, TX 78705-4207.

We Buy & Sell Diamonds

Trusted Diamond Dealer

We Sell Diamonds Wholesale to Public

We also sell fine jewelry and custom jewelry.  Watch and jewelry repair done on site.